A ways back my wife went to an auction near Paso Robles, CA, and came home with an anniversary
present --- a Hayes visible. She's been after me for several years to restore it. For the
purists, I suspect it never looked like this originally, but it was also never intended to end
up in our family room.
Globe and cylinder are originals.
Many thanks to Frank Jones for the paint job, and overall restoration. Also, Ron Scobie,
for casting the bonnet, and Mike Slama for the decal.
Thanks to Dick Bennett, who had me over to his house years ago, and showed me the workings
of his Hayes 15 gallon, helped me with the color scheme from old photos, and the price to
pay for the cylinder.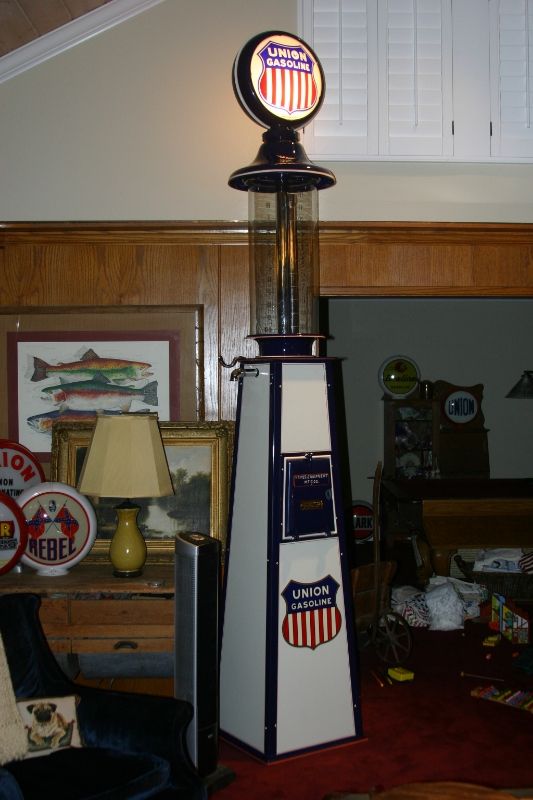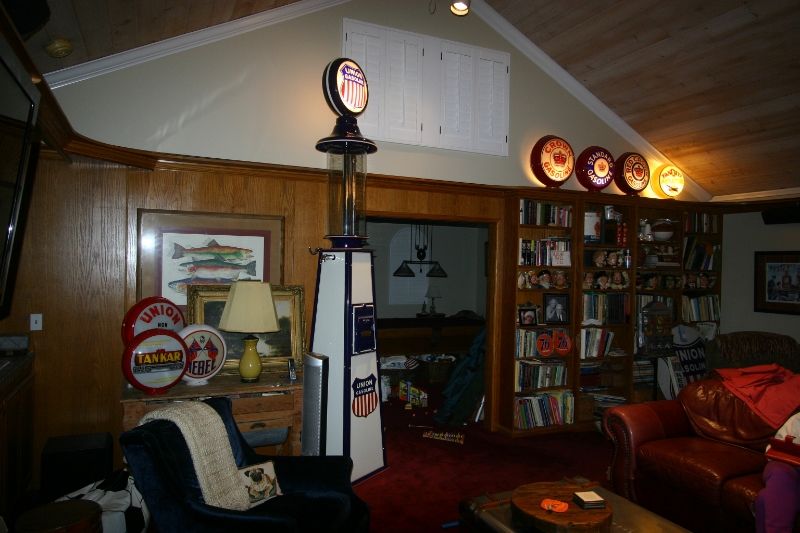 Close up detail of Frank's work: