Posted By: bamawildcat
Bug has hit... 2nd Southwest Gulf pump I purchased -

Sun Dec 04 2016

03:13 AM
Back in August I traveled to Georgia and bought my first ever gas pump. Over two months I cosmetically restored it and mechanically restored it, and was pleased how it came out. It's got a drill permanently mounted and can make the computer run.
Before and after: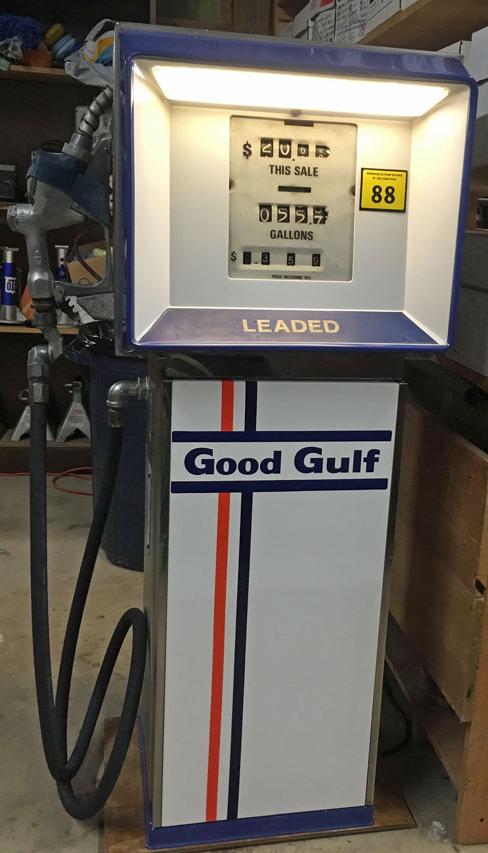 I figured since I had one, I now needed two more, so I could have Gulfcrest and No-Nox as well, so this gem came up on Craigslist in TN and I acquired it:
This one is neat because it has
all
the pump guts intact, but it makes it so I have to keep it on a dolly or need two people. The restoration will probably take me longer than the two months I spent on the other because the cold weather doesn't allow for paint to adhere or dry properly.
Thus far I've got the computer cleaned out and working. Just the bottom of the computer is shown. A band of mice apparently lived in it a few years while it was out of service.