For Sale Petroliana with prices
atlantic oil triompholeine & motoriol tin signs
energol
2 hours ago
Hi, I'm selling those 2 tin signs
atlantic oil triompholeine from 1930 :
460 $
made in france by G De Andreis marseilles
19,09 inches x 13,58 inches / 48,5 cm x 34,5 cm
some rust damages on bottom but nice graphic
motoriol elektrion from 1950 : 160 $
made in belgium by JB gabriels Bruxelles
27,16 inches x 19,29 inches / 69 cm x 49 cm
add shipping from Europe to USA : 40 $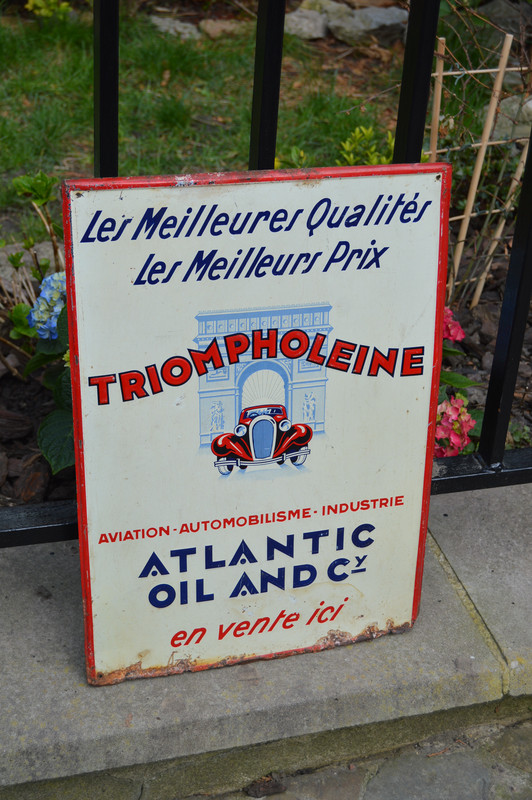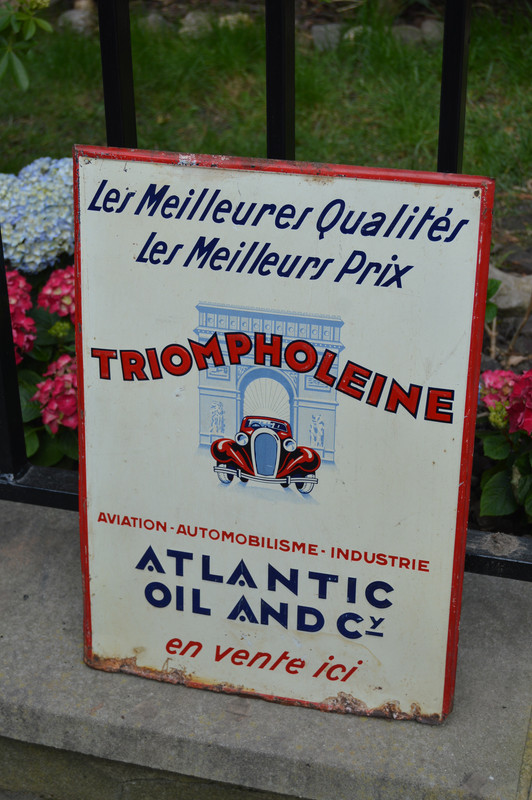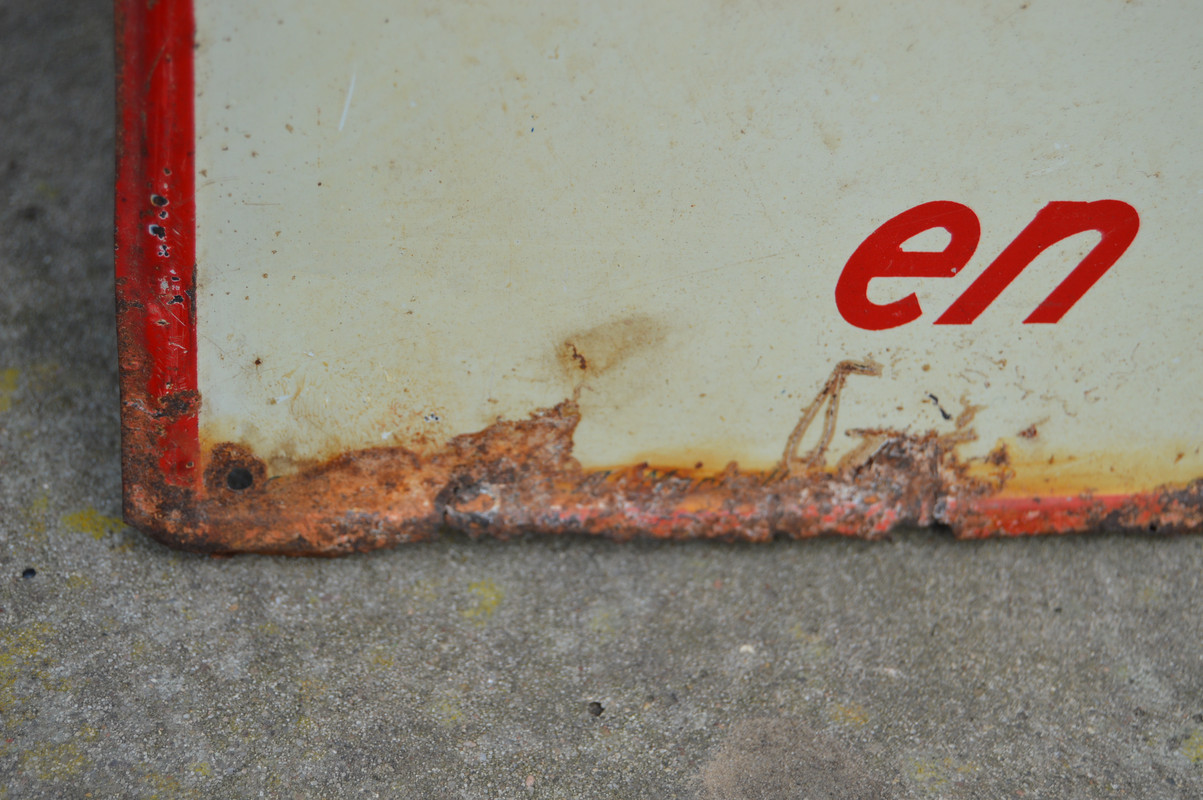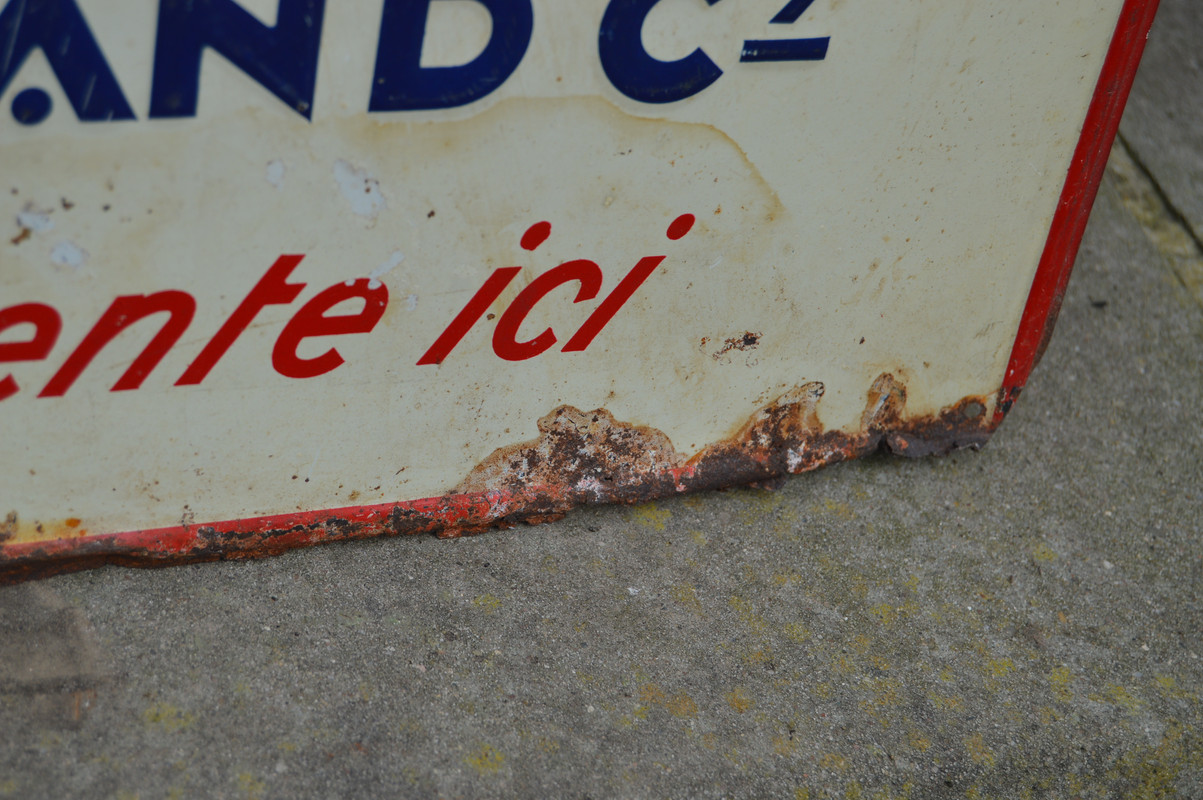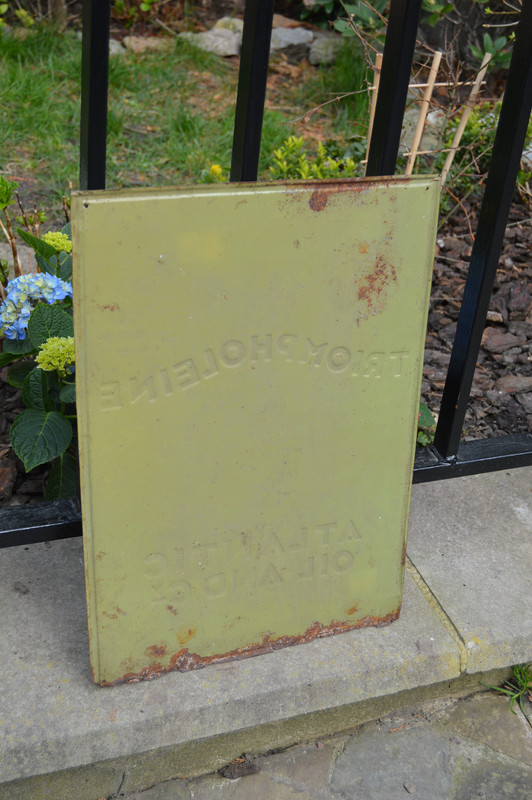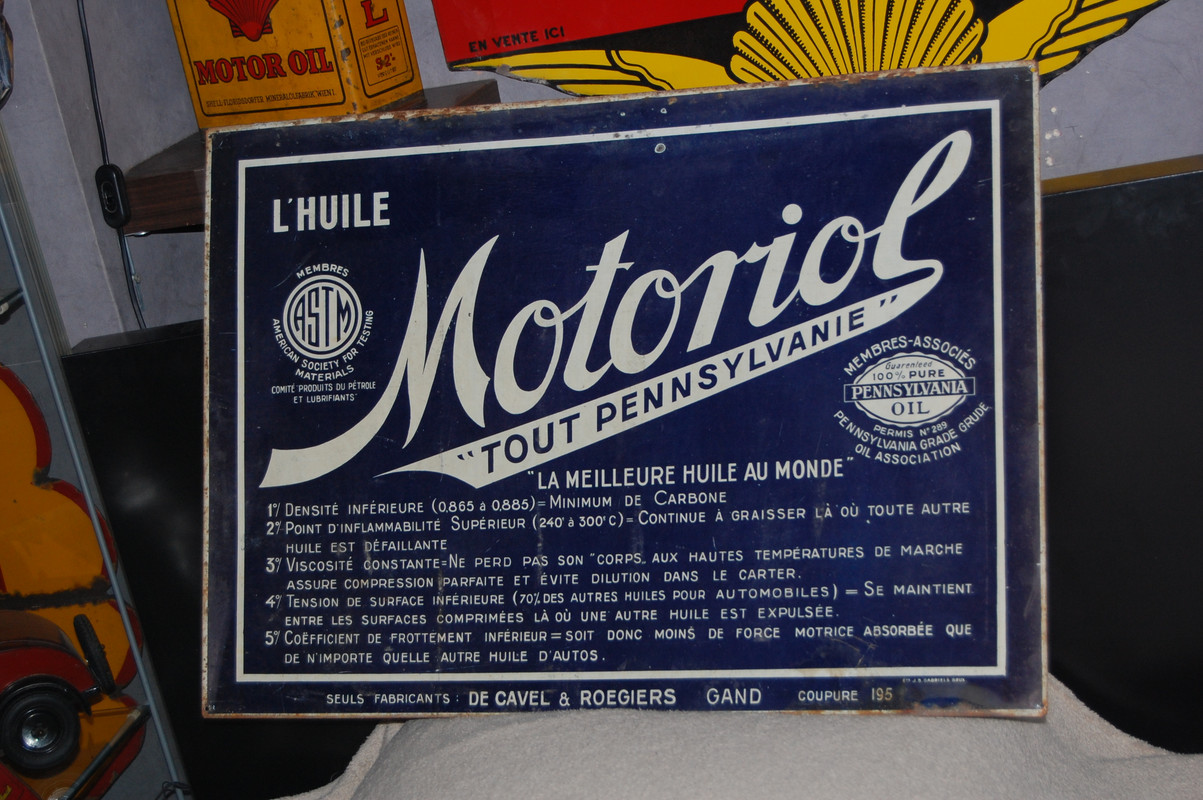 0
31
General Petroliana Discussion
Re: Over the top?
fuelboy
5 hours ago
Paul I've read up on these machines and while I am always looking for an excuse to buy a new gadget, don't think I would use it all that much. One other thing is you might be limited to the type of inks you can use. I actually thought about using automotive paint for mine since it's basically a "use it twice and done" kind of thing. But the ink that I bought with the rubber pads is permanent on metal and good enough for me. The carving tools came from my intermediate school days when we would carve things out of linoleum in art class. I still had my little tool set the teacher gave me to keep. Talk about a packrat.
3
230
General Petroliana Discussion
Help identifying a Uniform Patch
Mark8216
Yesterday at
05:04 PM
Hello all. I have these two patches I purchased with a group of old gas and auto Mfg. patches. I have a Flying A Service patch and the wings of course look different than these. I have looked online to try and find it and haven't had any success. I was wondering if anyone could point me in the right direction to let me know what company this logo belongs to. Thanks...Mark
0
69